I'm finally back to share more photos from Ireland and a recipe using one of my favorite baking ingredients: rhubarb. Work has been so busy since I came back from Ieland two weeks ago, but little by little, I've been editing photos which relaxes me. So, here we go!
There was plenty of rhubarb in the garden, so I picked away. And left very little. The calves in the photo might look sweet, but they're actually quite mischievous and have broken into the vegetable patch a few times. Not cool!
When I've watched rhubarb being pulled directly from the garden, I've seen it prepared by peeling it (much like one might peel celery). I peeled just the outermost layer of the rhubarb before slicing it, but it's an optional step.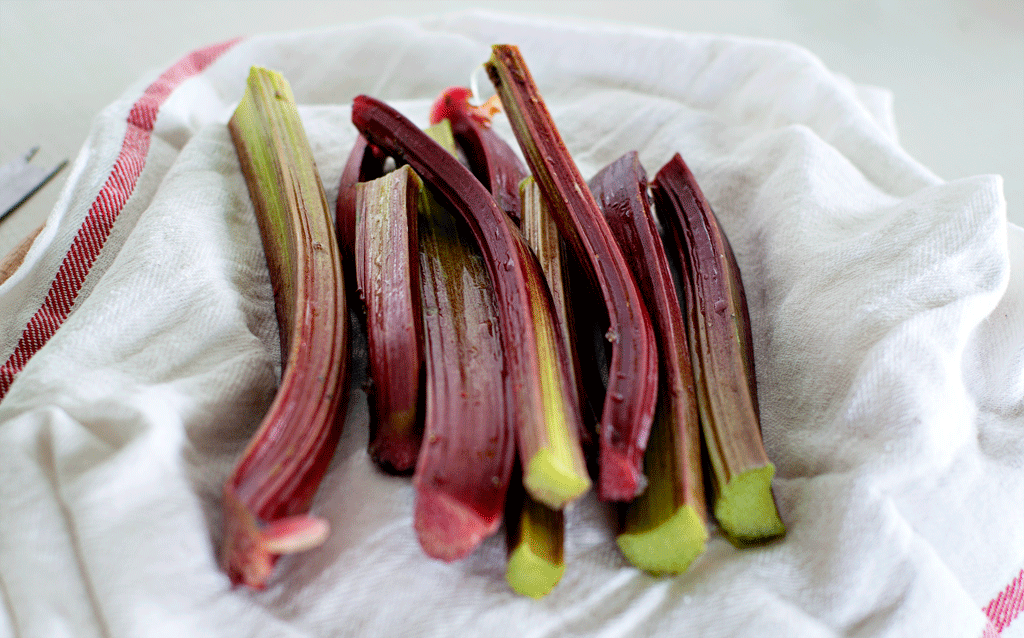 I've
baked with rhubarb before
, but honestly, roasting the rhubarb first gives it a texture I much prefer to baking alone. It's not mushy at all and had just the right amount of "bite", but was thoroughly cooked. Give roasting a try.
The whitethorn (also called hawthorn) was at its peak along with the apple blossoms while I was in Ireland. How lucky for me. I must have a hundred photographs of the apple blossoms alone!
I have to admit, we were very selfish with this crumble. Ate it all ourselves...usually we'd share by bringing some to a friend our cousin, but this time, we kept it to ourselves and ennjoyed it with a bit of custard.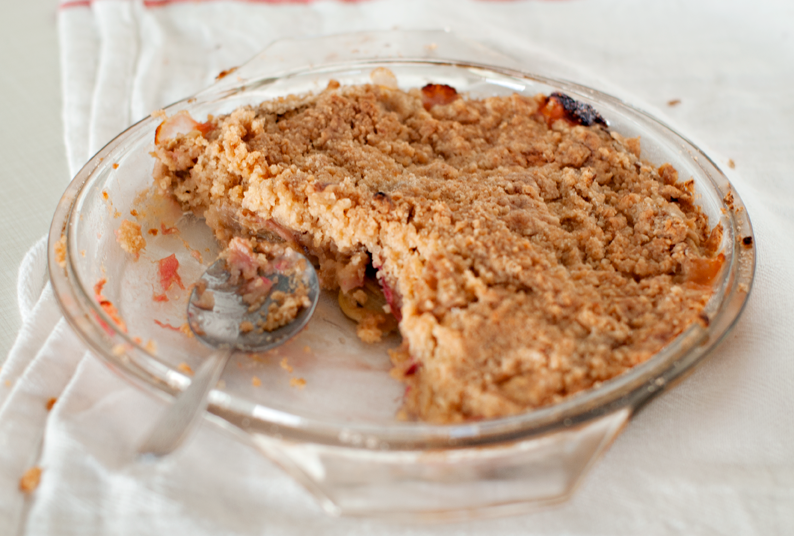 Go ahead, be selfish with this. You deserve it.
Come again!